How AMZing Marketing Agency Can Increase Your AMAZON SEO Ranking and Sales
So you are looking to rank your products at the top of Amazon search results and beat your competitors? When your products Rank higher, it will attract more eyeballs, win more clicks, sell more products – It's a crystal clear piece of logic, but many sellers still get it wrong.
Amazon surpassed Google in product searches since 2016 and is now the E-Commerce giant with over 80% market share in many product categories.
At the time of writing AMZing marketing has successfully ranked 200+ products to page 1 of Amazon. In 2021 we're well on track to ranking 400+ more. We will show you how we have helped many clients to get more sales by increasing their organic rankings. Our Amazon SEO optimization services will increase your profit.
If your products are NOT Showing on the First Page, You Almost Have NO Sales
If your products are NOT Showing on the First Page, You Almost Have NO Sales
When people are searching for products on Amazon, nearly two-thirds of all product clicks come from the first page of results. This means that if you want your product listing to be visible in the Amazon rankings and get sales, you need to be on the first page.
So if your product listing is on the second page, you are fighting for (roughly) one-third of the product clicks.
Organic rankings are the term used to describe the products listed below Amazon's paid advertising (which we'll get onto in a second) that are listed for each search query.
What Are the Most Important Amazon SEO Rankings Factors?
Sales rank (more sales results in higher SEO ranking)

Keyword Optimized Title 

Bullet Point Writing 

Description 

Enhanced Brand Content 

Image Optimization

Additional Search Terms to get more exposure 

Price 

Fast Shipping and use FBA (Fulfilled by Amazon)
See How We Can Identify the Problems of Your Product Listings
Unlike other Agencies We Look Beyond the AMAZON SEO Optimzation
AMZing Marketing Agency Increase Your Sales by Executing these 3 Strategic Steps
Step 1 : Pre-Optimization with SWOT Analysis
What is the potential revenue of your product and how big is the market?
How strong are your competitors and is your profit margin high enough to justify the launch of your product?
Step 2: Product Listing Optimization
Every keyword you don't rank is a missed opportunity that costs you money.
See how our ranking process has unlocked phenomenal rankings for over 200 Products.
Step 3: Fine-Tuning To Stay On Top
Your competitors are always trying to hurts your sales.
We stay ahead of your competitors by re-optimizing the product listing continuously  
Step 1: Our RANKING Process On Amazon Starts with SWOT Analysis (PRE-OPTIMISATION)
Before we optimize your product page to increase the ranking of your buyer's keywords, it is critical to perform the pre-optimization process. Amazon will rank products that generate the most revenue. 
If your product listing optimization is terrible, but you have the best product at the best price you can sell more than your competitors. That's why this pre-optimization step is crucial!
The pre-optimization step increases your success rate and includes the following:
Market Analysis 
Is there enough demand on Amazon for your product? What is the potential sales revenue for your product? It's no use to sell a product that only has $5000 revenue per month, because after extracting Amazon seller's fees and product cost there might not be much profit left. We recommend selling a product that has potential sales revenue over $10,000 per month.   


2.     Competition Analysis
How strong are your competitors for the same or similar product category and what added value can you create with your product? To increase your market share at Amazon your product must be different and better than your competitors. And do you have an upgraded version in the pipeline? A product lifecycle at Amazon usually lasts 2-3 years, unless your product is patented or you have an exclusive distribution right. 


3.     Pricing Strategy
How big is your profit margin and do you have room to start with discounted pricing to increase the market share? If your competitor's product already has hundreds of positive reviews it's almost impossible for you to sell for a higher or even the same price. You need to start with a discount price to gain market share, increase sales rank, and get more positive product reviews before can you raise the price. 
These are the questions we always ask our new clients before we start with optimizing the product listing.
What's the core competition for your target product? (Cash Flow Budgeting)

Can you make your current product better? (Value Addition)
This is a process we've used for multiple personal and client projects with great success. 
Phase 2 : Product Listing Optimization To Outranking Competitors 
Buyers Keyword Research 
We discover search terms that your potential customers are using within the Amazon search engine to look for your products. The more accurate we can build your keyword research, the more effective the optimization process becomes.
Essentially we're looking for all keywords that have search volume related to the product we're selling. 


Product Title Optimization to win the Click
This is one of the most important organic ranking factors in Amazon for your high search volume keyword. We don't keyword stuff the title, but write a clear benefit-driven title with several targeted customers searched terms. Attention-grabbing titles for your potential customer to attract clicks is the key to success. 


Bullet Points Benefit Writing That Converts 
Creative Copywriting means Conversions.  This part is extremely important. The bullet points of an Amazon listing are where you sell your product. We turn your product features into benefits and even find "the Benefits of the Benefits"  We spend hours, even days to stitch together an amazing copy. By simply rewriting these bullet points, we've seen a conversion increase of 15-25% for our clients.   
Description 
The product description section is a small wall of text that you'll see at the bottom of a typical Amazon listing. Most sellers make the mistake of neglecting this section. Don't let anyone tell you that your customers have no time to read these. They do, so you should care!
We write creative sales writing to convince the customer to purchase your product. This is where sharp copywriting techniques that can fuel consistent conversions come into play. 
Enhanced Brand Content
If you have access to EBC, it opens up a whole new world of opportunities! Enhanced Brand Content is a powerful way to increase your brand awareness and sales. Your description section will be replaced with a full-page visual attractive description and images. Amazon allows you to create a brand designed by providing specific templates. Enhanced content is only available for sellers who have a registered trademark and must be enrolled in the Amazon Brand Registry first. 

Based on the statistics of our clients, Enhanced Brand Content can and does improve conversions by as much as 7 to 15%. That means 15% more sales!


Create Benefit Driven Images
A benefit-driven image is a clear image of the product with additional surrounding text and graphics that help make a sale happen. Benefit driven images will quickly convey to the user what your product is all about – even before they've read a word of your copy.
It's incredibly effective at getting the key points and benefits across without having the user read the specific bullet points or scroll down to the Enhanced Brand Content. What's more, you can make sure that you don't miss out on potential sales from users who are just browsing through multiple products. If they spot a feature they like, you've got an instant sale!
AMZing Marketing in-house benefit-driven imagery techniques are split-tested to perfection. Sharp, sales-driven imagery that 'speaks' to the user eliminates many conversion barriers.
Phase 3 : Fine-Tuning the Product to Stay Ahead of your Competition
Our work doesn't stop once your product listing is fully optimized. In the ever-shifting Amazon universe, nothing really stays the same. New features, new trends, new products, and new sellers – there are enough forces out there trying to lower your organic ranking from the first-page search results at Amazon.
Be aware that your competitors are spying on your listing 24 hours, 7 days per week, and 356 days per year trying to out perfect you. 
To stay at first page and keep selling we execute these tactics:
– Keep track of your keyword rankings day in and day out
– Monitor the changes of your competitor's listings
– Review your historical data and re-optimize the product listing
– Fine tune your product listing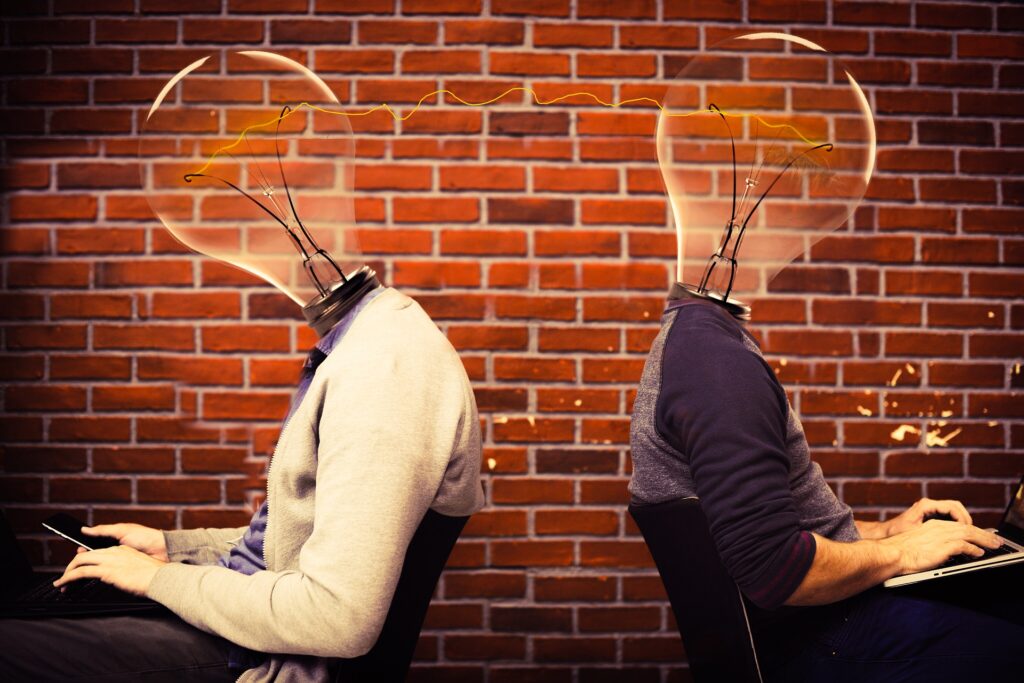 Idea (2%) is only a small part of the Success ,
Execution (98%) is Almost Everything 
Let AMZing Marketing Agency Do the Smart Work For You